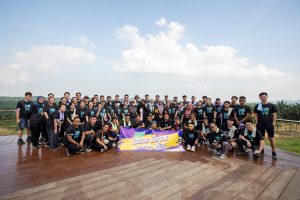 In this Ara, the economic started downturn, the market in certain field is processing slow. Thus, this training is to adjust the attitude and some soft skill of the team to fit in the trend. This training encompass both indoor & outdoor activities to bring the staff together (away from busy work schedule), to allow them to
connect with each other in a different setting, which will encourage better engagement and team bonding, which eventually motivate the staff to work better in the current dynamic working environment. In order to be an effective team leader/good team player in increasingly fast-paced and complex organizational environments.
Team Building is an essential training for establishing meaningful relationship and connection within team partners. In addition, through the training team are able to work under a highly motivate environment. All participants will learn to communicate, work as a team, while develop problem-solving skills and stimulate team dynamics, which are highly essential qualities relevant when performing their duties at workplace. This definitely will be able to support the business growth and organizational goals.